I HAVE BEEN AT THE CRAZIEST MADDEST CONFERENCE.
With the likes of Bill Johnson.. who I wanna be like when 'I grow up'.

It's been a whirlpool of intense wisdom + experiences that if I told you everything, you may either self-combust,
ask me 2000 quetions
of which half i will answer "I dunno",
or like many remain skeptical and self made.
I'm cool with all results. Cuz I'm unoffended like that.
More on the conference another day, or maybe even another year.
Things like that often start-off like an acorn
I'm a squirrel. God gave me some acorns. I'll eat some, share some, and grow some into giant oak trees :)
Stay with me while I try to articulate the immensity of what's spinning in my head.

So, I'm trying to make it an annual affair to go for conferences and such just to toss out the rigors and same ol's of life, and to focus on things that
:) Matter much to me..
   The part of me that I never want to forget or dilute just cuz life got busy
:) New issues I want to understand and make important
Like last year's epic affair in Melbourne..at the Shakers conference:


Or the women's conference a bunch of girls and I went to that etched in our hearts a sensitivity towards human trafficking. One that we will always stand up for and put our hearts, prayers, money and efforts to.

Live beyond the bubble we're put in.
We just have to.
We were made with a capacity to live beyond our state. Perhaps some more than others, but a life that revolves just around one sphere will eventually see a cessation in all growth.
I've come to figure (and still am figuring) that it takes a lil bundle of effort to live life adventurously, yet with a wisdom beyond the comprehendable years of experience.
Free, and adventurous living comes with just a tad of planning and a whole lot of experiencing. Contradictory? Think about it.

Its not about extremes, though some extremes are awesome. But if you want to still live responsibly, you gotta plan some slots and set the stage for the impulsive and outta-the-world moments. ;)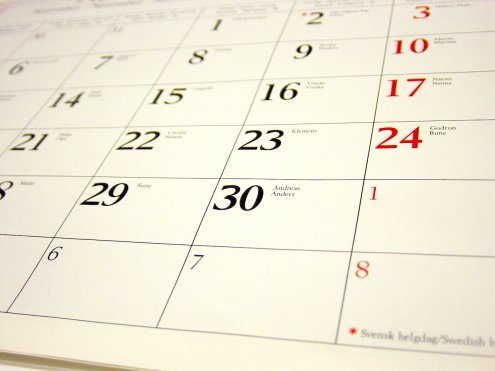 Like planning your breaks, your soul food time, your love sets (dates and such), and making space for having the most important conversations in the world. Those with God.
It could be a rooftop, a cave , a toilet bowl, the shower, brunch (queer order i know)


And some times in louder ways like conferences and gatherings of like minded people. I've learnt from a sagely free sprited soul that these are called hot-spots. Cuz belief leaks, and i believe, so do convictions.
Work, School, Environments and culture has a way of shaping us and well..
Rubbin off.
So what rubs off?
My brother made a joke that dirt and dry skin rubs off when two get tight. Leaving behing a smoother finish after. Corny but deep.
I rarely talk about my relationship(s), just because the experiences are often so profound , or like some of the past ones, stupid, that I'm not sure where to start.
One day I will write a book, but for now I'll start with lil chapters.
I've been appreciating this of late.
The wisdom of sticking to dating people with similar value systems aka "equally yoked" . Many have issues with this. I won't get into that. Life is a giant yarn of choices we make. So this is mine and these are my experiences.
I'm not talking personality types or character traits. This also does not refer to the hotness metre, sexual attraction and our list of must-haves. Those are all important, pertinent in fact to how any couple thrives…
But I'm just zooming in on belief sytems. What qualities,values and aspirations the duo has beyond the material. Cause that gives me a glimpse of the things that will keep us sticky in the tough times, and the kind of adventures we'll have beyond the soccer/shopping great men/women divide.
It moves into the realms of where/who we would give our money to. How we plan our big events and the small minute details and how we correct or respect each other.
How we see each other as imperative to getting to the next implosive/explosive point of life. And the lil things like why we laugh, why we don't laugh at some matters and how we just can't sit and pretend a section of life that doesn't sit well with us don't exist.
We also don't content with feeling helpless about anything. We contend it. We have a mutual source pool of love and ideas and we're learning to tap it. We agree with seekin advice at the price of our pride only to find out that everyone goes through the same silly sh*t and pits and help is rendered.
We cry, disagree, make up, laugh, marvel, play pranks.

                             
So we rub off each other like that. He's huge on the highs of life. The joys and the convictions. I'm huge on the affairs and process of compassion and wisdom. So we rub those off.
Any conflicts/ friction/ adjustments? Triple check. But there's no shortage of laughs and fun and moments which will anchor us.
So some ask.. this is it ah? the one you'll marry?
Dude.. How I know la..
But with the God-ness, goodness of our supernatural story so far. I can sees us pulling through the tough-tougher times.
Love is a life time of learning.
But to comprehend its profound depth and extent, it's juvenile to use human measures to quantify it.
It's too quickly diluted.
ooh red velvet from ___(insert trending hipster cafe name)…this must be love
I got my ipad 3!! #loveee
LOVE is in the air…Vday..bears and balloons.

Bleah.You get the drift.
Try it.
Find Love thats unexplainable.
One that's all about YOU. That's unmeasurable.
Then find someone who belives in that same definition of Love.
And then maybe … you've found your story.
——————————————————————-
Still deep in thought,
BeL